If you are tired of wearing glasses, you should consider getting contact lenses. Contacts give you a more natural appearance. Also, you will not need to worry about eyeglass frames or dirty lenses obstructing your vision. Finally, if you are an athlete or an active person, contact lenses are a more convenient alternative. If you are thinking about getting contacts, you will need to schedule a contact lens exam with Bogey Hills Vision Center in Saint Charles, MO. Before scheduling your appointment, you should know what to expect.

Checking the Health Of Your Eye
During the contact lens exam, your eye doctor will perform an exam to determine your eye health. Certain conditions of the eye will make you hard-to-fit for contacts, which would require a special lens.

Determining Your Prescription
Because eyeglasses sit in front of your eyes and contact lenses sit right on your eye, the two prescriptions would not be the same. During your contact lens exam, your optometrist will perform an exam to determine the size lens you need and the correct prescription.

Discussing Your Lifestyle
During your exam, your eye doctor will talk with you a bit about your lifestyle. This will help them determine if you would be best fit with a daily lens, a weekly lens, a bi-weekly lens, a monthly lens, or an extended wear lens. They will try to fit you with contacts that best suit your lifestyle so that wearing them will be as convenient as possible.

Contact Lens Teaching
Before you can start wearing contacts, you will need to know how to insert them, remove them, and care for them. During your contact lens exam, you will sit down with a technician who will teach you everything that you need to know so that you can wear your trial lenses home. They will work with you until you get the hang of it.

Scheduling a Follow up
At the end of your visit, you will need to schedule a follow up appointment. During this appointment, your optometrist can test your vision to make sure that you can see as clearly as possible. They will also want to know if the contacts are comfortable. If any changes need to be made, your eye doctor can make the necessary changes and send you home with another pair of trial lenses. If the contacts are comfortable and you can see clearly, you can order your supply during the follow up visit.
Benefits Of Soft Contact Lenses
If you have a vision problem and need to see an optometrist, Bogey Hills Vision Center's offices in St. Peters, Cottleville, and Saint Charles MO are a great choice for you. We have extensive optometry experience and have a wide range of services including the fitting of soft contact lenses. If you're tired of having foggy glasses or being unable to walk in the, you may be interested in contact lenses. Read on to see how soft contact lenses can improve your quality of life and how to go about getting a good pair.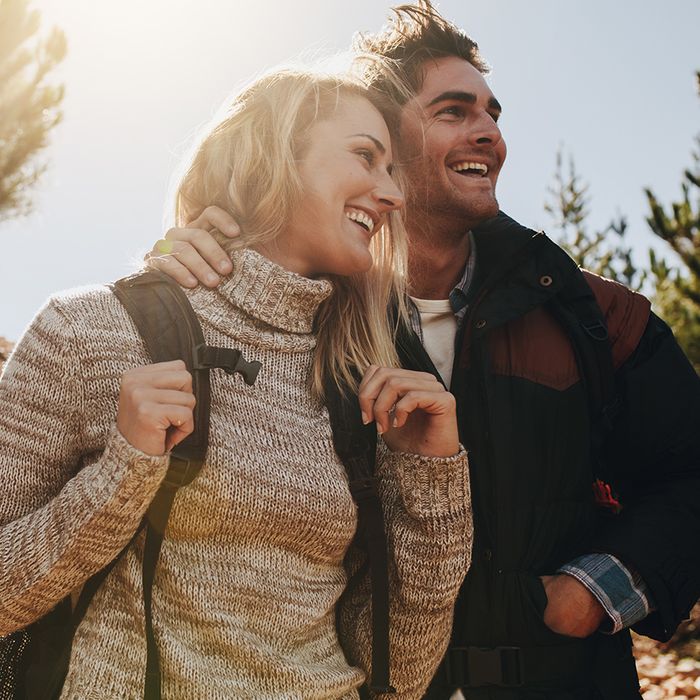 What Are Soft Contact Lenses?
Soft contact lenses are soft and pliable, unlike rigid contact lenses. They are generally made of gel-like plastics called hydrogel that contain water. Because they are extremely thin and soft, they conform to the surface of your cornea so you do not feel them while blinking.
They are stable and do not move around a lot on the surface of the cornea due to their wide surface coverage. This makes them ideal for those who take part in sports and face a risk of impact. Contacts provide the wearer with a wider field of vision as they move along with the eye. This amounts to unobstructed peripheral and central visual access as well as reduced glare.
Wear and Replacement of Contact Lenses
Soft contact lenses come in three wear durations:
Daily wear lenses must be removed each night.
Extended wear lenses can be worn overnight, usually for seven days consecutively.
Continuous wear lenses are a special type of lenses approved by the FDA to be worn for up to 30 nights consecutively.
Unless you wear daily disposable lenses, you will need to clean your lenses upon removal and store them in covered containers with the correct contact lens solution for your specific contacts. Even with good care, deposits can still build up over time. If deposits have built up on the surface of your rewireable soft contact lens, it will need to be replaced.
When you are wearing contacts that have not been fitted correctly, you will know it. Irritation, redness, and blurry vision when you wear contacts that don't fit are common problems that cause many people to give up on all the benefits of wearing contact lenses — unless they find an optometrist with expertise in hard to fit contacts. Here are three things that your optometrists at Bogey Hills Vision Center in St. Charles, MO want you to know about contact lenses for patients who are hard to fit.
Your optometrist must diagnose and address certain eye health issues first for comfortable contact lenses
There are several eye issues that can keep you from wearing regular contact lenses.
Astigmatism results from a bulging of the cornea that keeps it from having a spherical shape. Regular contacts will not fit on an irregular cornea.
Dry eyes are even more uncomfortable when you wear contacts that aren't fitted to increase the natural lubrication of your eye. If you try to wear regular contacts and you have dry eyes, your eyes will feel like you have grit in them all the time.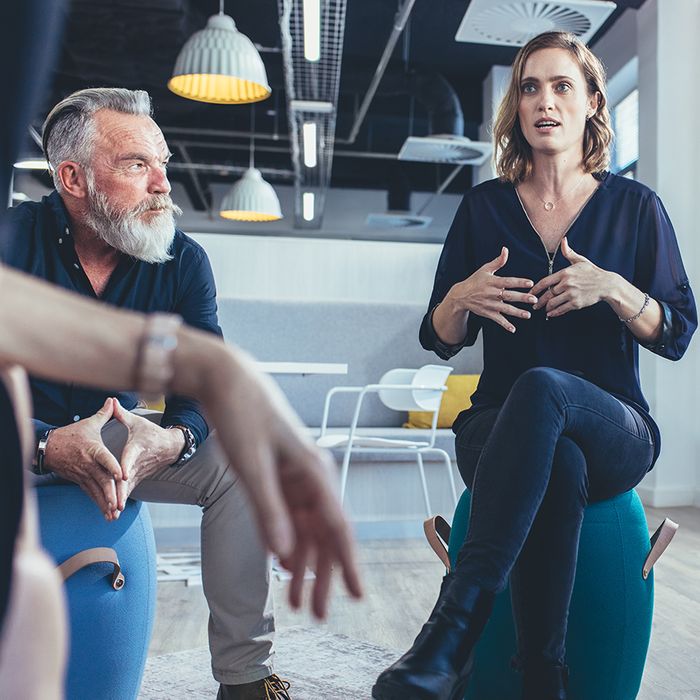 Giant papillary conjunctivitis (GPC) causes inflammation on the inner surfaces of the eyelids. The buildup of proteins on contact lenses will make it worse.
Keratoconus is a thinning of the cornea. The eye bulges forward and the cornea forms a conical shape. Regular contacts will not fit on the conical cornea.
Farsightedness, also known as presbyopia, affects most of us after 40. Contact lenses that do not offer correction for close vision can't be worn for reading and close work.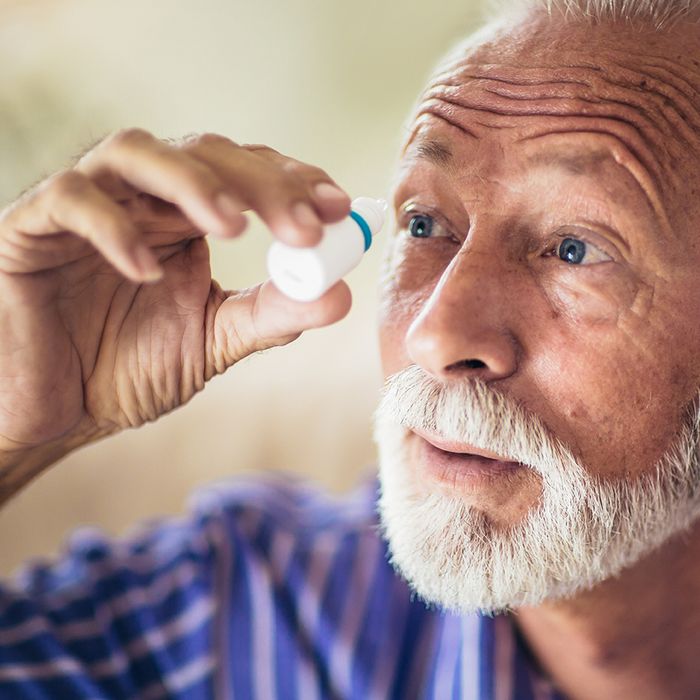 Hard to fit contacts require special contact lenses.
If you have one of the conditions that cause contact lenses to be hard to fit, you probably can still wear contact lenses with modifications prescribed by your optometrist. Gas permeable contact lenses keep proteins from accumulating on the cornea for patients who have GPC or keratoconus. Toric lenses, which are lenses that do not rotate when the eye moves, can fit on the cornea to correct astigmatism. Bifocal and multifocal contact lenses can be just what you need for presbyopia. And most of the time your optometrist can prescribe eye drops that relieve the symptoms of dry eyes.
When you get the right fit for your hard to fit contacts, you can enjoy all the benefits of contact lenses.
With the right contact lenses, you can have a new outlook on the world. There will be no more smudges on your glasses. Your view of the world will not be limited by the frames of your eyeglasses. But you need the right prescription for contact lenses from your optometrist.
Hybrid contact lenses are unique contacts with a central zone made of a rigid gas-permeable material. Their outer zone is made of soft lens material. They are usually more comfortable than regular contacts. Are you thinking about switching to hybrid contacts?
Welcome to Bogey Hills Vision Center. We will perform an eye exam to determine your eyes' condition and help you choose the most suitable contacts that will correct your vision problems while resting comfortably in your eyes. If you are in Saint Charles, St. Peters, or Cottleville, schedule an appointment with our doctors of optometry.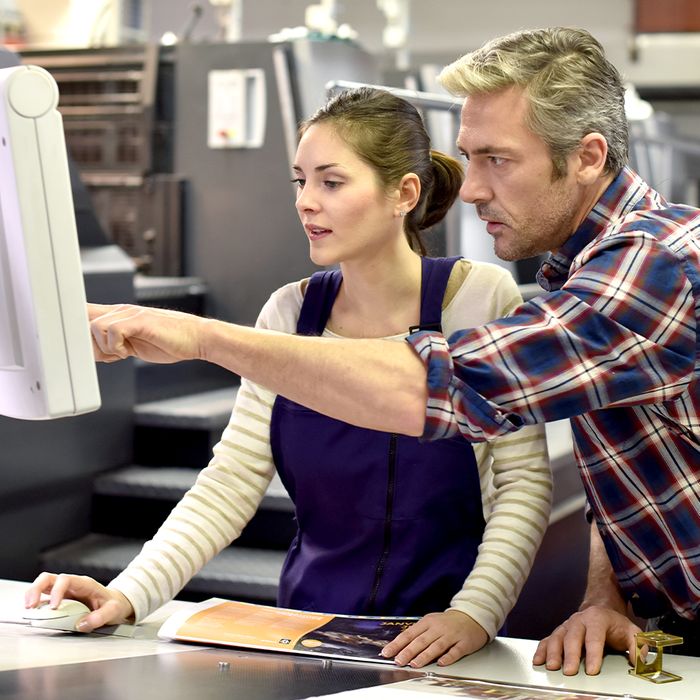 Who Can Wear Hybrid Contacts?
If you have worn regular contact lenses before, then you are more likely to wear hybrid contacts comfortably. These contacts are particularly beneficial to people suffering from conditions like:
Corneal transplants
Extremely dry eyes
Keratoconus
Corneal scarring
Corneal trauma
Irregular astigmatism
When fitted correctly, hybrid contacts provide clear vision and comfort to people suffering from various eye conditions. If you do not suffer from any of these conditions, you can still wear them to enjoy the comfort they provide. These contacts are also quite durable, which greatly minimizes the need for replacements.
Maintaining Your Hybrid Lenses
Some people think that hybrid lenses are challenging to maintain, which is not true. They are easy to maintain, just as with regular lenses. One of the maintenance practices they require is cleaning, which is not different from regular contacts. Our optometrists will give you guidance on how to take care of them to ensure they remain functional and do not pose a danger to your eyes. The lenses do not need special care as people might think.
Wearing Hybrid Contact Lenses
Our optometrists will train you on how to wear hybrid lenses and how to remove them. It is good to follow the instructions carefully, to ensure the contacts work effectively and do not pose a danger to your eyes. Washing and disinfecting them before wearing the lenses is also important to avoid getting infections.
Rigid Gas Permeable Contact Lenses
Although most people wear soft contact lenses, there are various benefits to wearing rigid gas permeable lenses. Unlike soft lenses, rigid gas permeable lenses are firm and hard but not so firm that they prevent oxygen from getting to the eyes like other hard lenses. Patients with astigmatism often prefer the sharpness of rigid gas permeable lenses to traditional soft contact lenses. Rigid gas permeable lenses can also help patients who suffer from dry eyes because they allow tears to get underneath them and form a cushioning layer between the lens and the eye.
Our team at Bogey Hills Vision Center in Saint Charles can help you understand if rigid gas permeable lenses are right for you.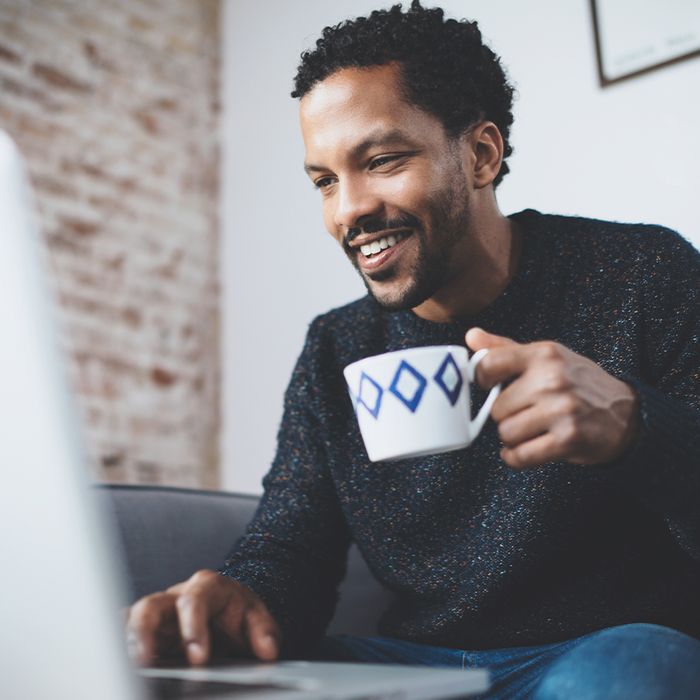 The Advantages of Rigid Gas Permeable Lenses
Today's rigid gas permeable lenses contain silicone, making them more flexible than hard lenses and allowing oxygen and other gases to pass through. As a result, RGP lenses can be larger than hard lenses and can rest comfortably closer to the eye's surface. As a result, they're more comfortable and less prone to falling out. Rigid gas permeable lenses provide better vision than soft lenses, depending on the patient's circumstances.
Since RGB lenses contain less water than soft contact lenses, proteins and lipids in tears do not adhere to them as they do to soft contacts. This makes them deposit resistant, and because they are durable, RGP contact lenses last longer than soft lenses. As long as they are properly cared for, your RGB lenses rarely have to be replaced.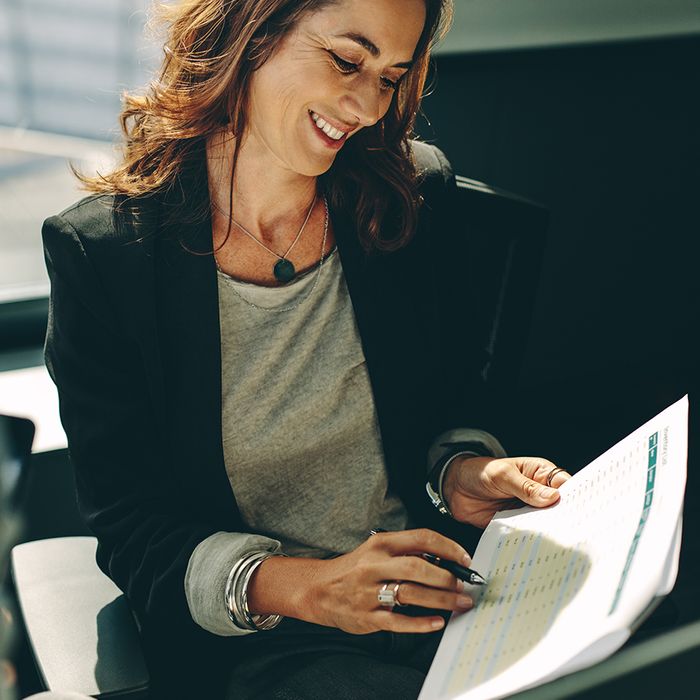 Sometimes, Rigid Gas Permeable Are the Only Choice
Despite these advantages, soft contact lenses continue to be the main contact choice for most people. However, for some patients, we only recommend rigid gas permeable contact lenses. We often recommend these lenses for people with:
Astigmatism, since they provide superior acuity
Keratoconus, since they minimize the distortion produced by the cone-shaped cornea that characterizes the condition
Presbyopia, since they are available as bifocal and multifocal lenses
We also recommend rigid gas permeable lenses for patients who have undergone refractive surgery.
Whether you have astigmatism, keratoconus, or are interested in learning more about how rigid gas permeable lenses can help you, contact our staff today. Our team at Bogey Hills Vision Center is committed to helping patients in Saint Charles, Cottleville, or St. Peters maintain optimal eye and vision care. Contact us to schedule your contact lens exam and understand how RGP lenses can help you.
There are many reasons a person might need specialty contacts. Fortunately, our team at Bogey Hills Vision Center provides a wide range of specialty contacts for patients in and around the Saint Charles, St. Peters, and Cottleville areas. We understand that standard contact lenses do not work for all of our patients. That's why we will provide the testing and options you need to find the pair of specialty contacts that are right for you.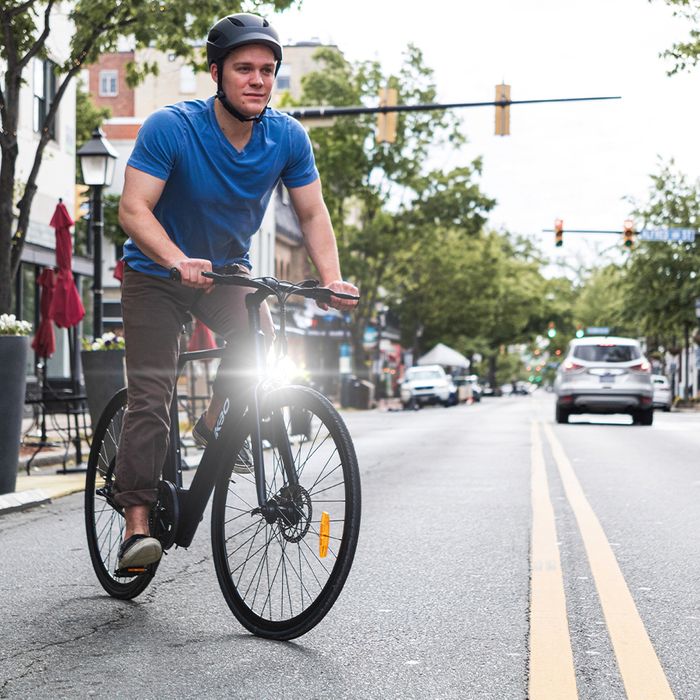 Types of Specialty Lenses
There are many reasons a person might need specialty contacts. Fortunately, our team at Bogey Hills Vision Center provides a wide range of specialty contacts for patients in and around the Saint Charles, St. Peters, and Cottleville areas. We understand that standard contact lenses do not work for all of our patients. That's why we will provide the testing and options you need to find the pair of specialty contacts that are right for you.
One example of a specialty lens is the toric lens. Unlike standard lenses, toric lenses are shaped like toruses, unlike standard lenses that are shaped like a sphere. As a result, toric lenses can better correct vision due to their shape. Additionally, they stay in place better to correct vision continuously.
Another example of a specialty lens is a scleral lens. The diameter of a scleral lens is larger than a standard contact. The outer edge of these lenses rests inside the white of the eye (sclera) rather than the cornea. This benefits those who can't wear standard lenses comfortably due to a cornea problem.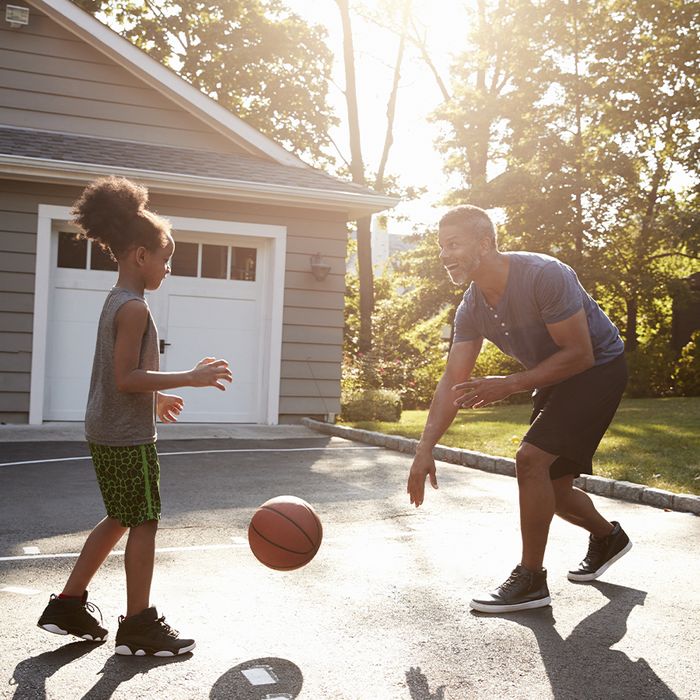 Ortho-K lenses classify as specialty lenses because they correct your vision differently. These contacts are worn while you sleep. As a result, they progressively change your eye shape. You then take them out when you wake up. The change in eye shape then corrects how light enters the eye during the day.
Rigid gas permeable lenses are durable plastic lenses that are similar to hard contact lenses. Their composition allows oxygen to pass through them easily, unlike hard lenses. Their rigid construction helps better correct vision. They're most suited for people with a high vision deficit, a high degree of astigmatism, or who require multifocal lenses.
Another type of specialty lenses is hybrid lenses, which are gas-permeable lenses used to correct vision in patients with corneal astigmatism.
Exam for Specialty Lenses
Just like a regular contact prescription, you'll undergo an extensive examination with one of our optometrists. Both traditional and specialty lenses require the same type of vision exams. However, the fitting may be a bit more extensive with certain specialty lenses, particularly for Ortho-K lenses. Specialty lenses can be the difference between seeing clearly and still struggling with a vision deficit. Fortunately, we realize that our patients require personalized eye care. That's why we're happy to provide our patients with the testing they need to find the eyewear that's right for them.
Schedule Your Contact Lenses Appointment Today!
Contact Bogey Hills Vision Center, serving Saint Charles, St. Peters, Cottleville, and surrounding areas, for an appointment with our optometry specialists to see if you could benefit from specialty lenses. Whether you are suffering from dry eyes or astigmatism, we can find the pair of lenses that best fits your needs. Call us at 636-946-1176 to schedule your next appointment or to learn more about how we can help.